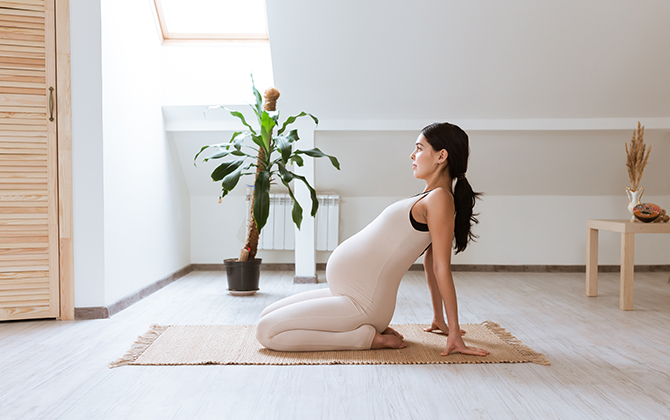 Pregnancy is an exciting time and you will want to ensure your body is healthy and strong, Pilates is a great way to support your body with the changes it is undergoing.
Each trimester brings about new physiological changes and modified Pilates, with its focus on correct form and technique, can help to ease aches and pains by maintaining joint stability and healthy movement.
The lateral breathing techniques you practise in classes can help to reduce tension in the body as the baby grows and diaphragmatic or belly breath becomes restricted.
Exercise releases endorphins which can improve your mood, it can also boost your immune system, circulatory system and improve your energy levels.  With my on line zoom Pilates classes, you can exercises safely in your own home with the support of an experienced teacher and a small group of other mums to be.
How can Pilates help you post partum?
We will work to improve postural issues from increased kyphosis/lordosis and build strength and endurance in the deep spinal stabiliser muscles.
The correct type of abdominal exercises are really important after pregnancy and many women rush into high intensity exercises, such and crunches and planks, without addressing the strength of the deep core musculature.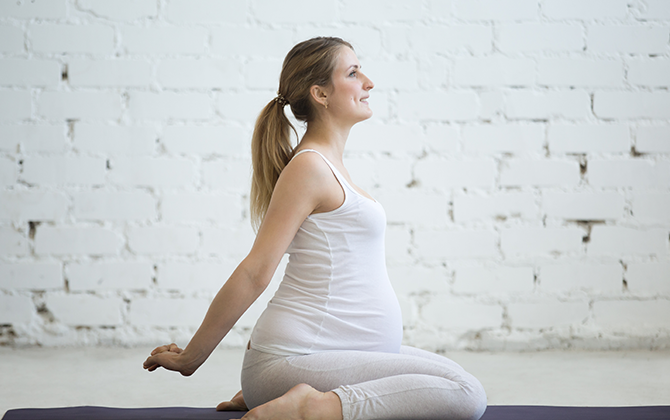 Pilates for Pregnancy Monthly Access
Full access 24/7 to our pregnancy video library
Special access to Pilates for Pregnancy community group
Join us